Volkswagen Transmission Repair and Maintenance in Orlando, FL
A vehicle is a very complicated machine that has many different parts and components that need to work together in order for your car to work well. One part of the car that needs to work well is the transmission. This part of your car is responsible shifting gears in your vehicle when you are driving. While transmissions used to be more manual, most vehicles today are built with automatic transmissions to provide an easier way to operate a car on the road.
How Do I Know If My Transmission Needs Fixing?
While a transmission can last for a very long period of time, there are situations in which you will need to have it repaired. Generally speaking, if you noticed that your vehicle is struggling to switch gears, it is a sign that a transmission repair is necessary. This can include if you notice that the transmission is not Switching gears at the same speed that it used to. Also, if you are noticing that there is a grinding or squeaking sound when you are about to switch gears, your transmission should be taken in for service.
Another clear situation of when a transmission repair is necessary is if you notice that transmission oil is leaking. If this is the case, there could be a crack in the container or a loose connection somewhere. You should have this fixed immediately as running out of transmission fluid could be very bad for your vehicle.
When Should I Change My Transmission Fluid?

One of the main ways that you can care for your transmission is to change your transmission fluid on a regular basis. Transmission fluid is necessary to ensure that your transmission is able to operate efficiently. If you do not replace it when necessary, it could lead to more significant challenges for your transmission. To ensure that your transmission stay in good condition, you should have it changed at least every 30,000 miles.
Visit Orlando Volkswagen Today!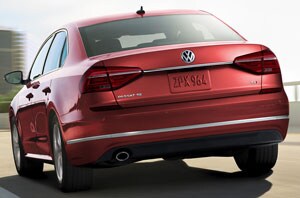 Since your transmission is such a very important part of your vehicle, you should make sure that you have it serviced as soon as possible if you notice anything wrong. If you take your vehicle to our dealership, our team of experts and mechanics will be able to quickly identify any issues with your transmission. If something is wrong, they will be able to make the repair quickly and ensure you are able to get back on the road as soon as possible.
Service Hours
Monday

7:30 AM - 6:00 PM

Tuesday

7:30 AM - 6:00 PM

Wednesday

7:30 AM - 6:00 PM

Thursday

7:30 AM - 6:00 PM

Friday

7:30 AM - 6:00 PM

Saturday

7:30 AM - 5:00 PM

Sunday

Closed