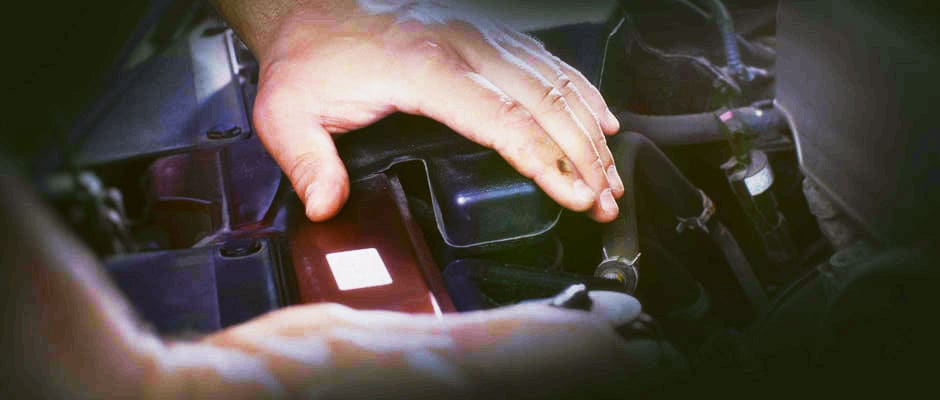 How Often Should I Service My Volkswagen?
When you buy a new car, you want to keep it running for years to come. A car is a big investment and without proper maintenance, the car will not run well or could break down faster. To ensure top performance and the long-term health of the car, you should follow a regular maintenance schedule. The following services are ideal to keep your car running well. This is a good general guide, but for specific requirements for your model and vehicle year please check your owner's manual.
15,000 Mile Service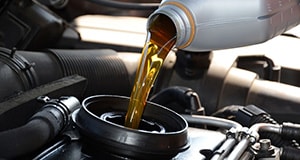 At our dealership we recommend you bring in your car at 15,000 miles. At this first service, we recommend a check of your airbags, changing of your oil, rotating of your tires, and a check for any damage to your windows and headlights. These service details seem simple, but these service recommendations ensures that your car is running well.
Oil Change - Drained and Replaced
Check All Fluid Levels - Top Up as Needed
Tires Rotated and Balanced
Check Air Filter - Replace as Needed
30,000 Mile Service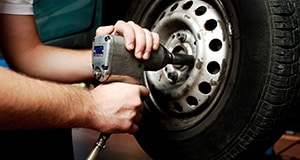 The 30,000-mile service is extremely important. During this service, we recommend a check of everything that we checked during the 15,000-mile service. Additionally, we recommend a service tech to check the battery, inspect the tires, and check the brakes. If we find any issues with these items, we'd recommend that we repair them now rather than allowing the owner to drive with a potential issue. Finally, we will recommend replacing your cabin air filter and your fuel filter. With this service you should drive with confidence.
Many of the Same Services from 15,000 Mile Interval
Check Brake Pads - Replace as Needed
Suspension and Shock Check
Check Fuel Filter - Replace as Needed
60,000 Mile Service
The 60,000-mile service is vital to any car. Often this service is one of the most extensive, and this remains true with Volkswagens. At our dealership, we recommend checking almost every part of the vehicle. We suggest a start with, checking your battery and your fluid levels. Then, a check of your windshield wipers while inspecting the state of your windshield and windows. Additionally, we checking the functionality of your headlights. Next, checking the wear on your tires and rotating your tires. Then, a look at your brakes. An inspection of your brake system, including the brake fluid, brake pads, and your brake discs. Additionally, an inspection of your engine and transmission, while looking for any leaks or damage in the engine, and making sure the transmission is functioning properly. After this, checking the exhaust system, looking for any leaks, damages, and other issues within the exhaust system. The exhaust system is vital to your car and minor issues can build over time, so it's vital to get your exhaust system checked regularly. Next, checking the interior making sure that everything is in working order, including the glove box and power outlets. Finally, checking your entire suspension system. Looking for any wear on the underbody and the suspension can prevent crashes. Get your 60,000-mile service done to keep your car running well.
Many of the Same Services from 30,000 Mile Interval
Replace Battery as Needed
Inspect Brake Rotors - Replace as Needed
Check for Wear on Belts and Hoses - Replace as Needed
90,000 Mile Service
If you've maintained your vehicle well during the last 90,000 miles, you should be extremely proud of your car's performance over the last few years. The 90,000-mile service checks almost every part of your vehicle. The wear items that were not replaced until now, will likely be replaced during this service. This can include spark plugs, timing belts, brake pads, and tires. The technicians at Orlando VW South want to be sure that your car will run well for years to come. If the wear items are in good shape, then a move to a full visual inspection of the car's exterior is in order. Your windshields, windows, and headlights should be in full working order. Next, a check of your fluid levels and your battery. Finally, a look at your engine and transmission. Hopefully, your engine is in good working order, but if not we'll recommend actions that you can take now to keep your car running. Getting this service will give you peace of mind for miles to come.
Many of the Same Services from 60,000 Mile Interval
Top to Bottom Inspection
Check Spark Plugs - Replace as Needed
Inspect Vehicle Safety Technology Features
For more details about your Volkswagen Jetta, Passat, Tiguan or Golf maintenance schedule, as well as any other model in the lineup, please consult your owner's manual or contact Orlando VW South for further information. Our service team is happy to help you with your maintenances, feel free to set a maintenance schedule at Orlando VW South.
Service Hours
Monday

7:30 AM - 6:00 PM

Tuesday

7:30 AM - 6:00 PM

Wednesday

7:30 AM - 6:00 PM

Thursday

7:30 AM - 6:00 PM

Friday

7:30 AM - 6:00 PM

Saturday

7:30 AM - 5:00 PM

Sunday

Closed