Volkswagen Dealer Near Sanford, FL
When you get a new car, you want to make sure that it is exactly what you're looking for. All too often, people walk into a car dealership and leave frustrated or unhappy when they are feel that they are rushed into a purchase or haven't had all their questions sufficiently answered before buying a vehicle. Fortunately, you won't face those problems at our dealership. We stand by our excellent customer service, and we'll guide you through the car purchase process to make sure you leave happy. Call, visit us online, or stop in to see our extensive new and used inventory and ask us all your car questions.
New and Used Volkswagen Vehicles for Sale
As Sandford's premier Volkswagen dealership, we are proud to offer a diverse array of cars for customers to choose from. Whether you want a sedan, wagon, or SUV, you'll be able to choose from either a new or used vehicle. There are advantages to both, and the decision about which one to get is a matter of personal choice.
When you buy a new car, you'll have full opportunity to create a custom ride. This includes choosing your exterior color, preferred interior trim and amenities, and selecting any packages that will make the Volkswagen tailored to your tastes. A new car also means that you'll be getting the latest in technology, style, and safety features, which is another important factor to take into consideration. A new car is likely to be the most fuel efficient option, and you know that the car has not had any wear and tear or been in any accidents.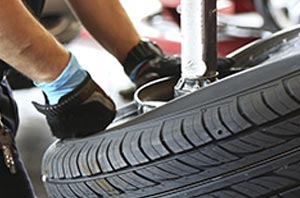 On the other hand, getting a used car from a trusted dealership like ours is a great chance to get a good deal on a vehicle. When you buy a used car, you can save thousands of dollars on the original price tag. There are distinct advantages to getting a used vehicle, including avoiding the cost of depreciation, having lower monthly payments if you choose to pay in installments, and being able to sell your car for a closer price to what you paid if you decide to sell it later on. There's a saying in the auto industry that a car loses value the minute you drive off the lot, and it's true. Therefore, the price difference between the initial sale and resale price is much different for a new car than a used car. Along with saving money on the car, you'll also avoid potentially steep sales taxes and registration fees when you get a car used instead of new. In fact, eliminating sales taxes alone can save you $1,000 or more! By saving money on the initial upfront cost, you can afford to get more bang for your buck through luxury features like leather seats, a sunroof, and more interior gadgets.
Sometimes, people are (rightfully) concerned about the quality of the car that they are purchasing, especially if it's used. While it is true that you can't always trust a seller, you can rest assured that any car you buy from us - whether it's new or used - is thoroughly tested before getting a sale sticker. Our professional, detail-oriented mechanics do a comprehensive analysis of the car, inside and out, to make sure that it is safe to drive and has no aesthetic or mechanical flaws.
Volkswagen Service near Sanford
If you're tired of poor car shopping experiences, let us change your perspective on buying a vehicle. From explaining the benefits of a new or used car to helping you narrow down a trim level of a favorite model, we are here to help you out every step of the way. Regardless of whether this is your first car purchase or you're a car shopping veteran, we want to make sure you have the best possible experience. Along with sales, we also offer car service and maintenance for your continued auto care needs.