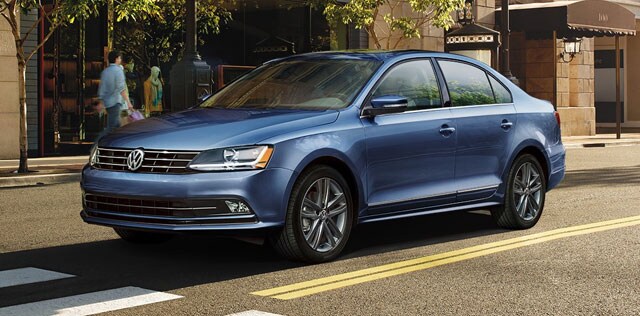 2018 Volkswagen
Jetta
Basic Warranty
✔ 6yr. / 72,000mi
Drivetrain Warranty
✔ 6yr. / 72,000mi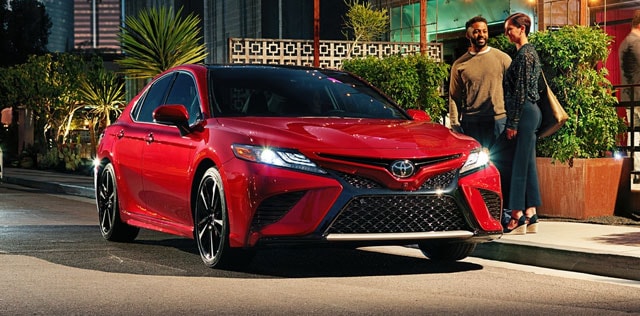 2018 Toyota
Camry
Basic Warranty
✖ 3yr. / 36,000mi
Drivetrain Warranty
✖ 5yr. / 60,000mi
The Volkswagen Jetta and the Toyota Camry are alike in many ways. For starters, they are among the oldest midsize sedan nameplates around; the Jetta debuted in 1979 and the Camry arrived three years later. Also, they are two of the best-selling vehicles in automotive history, and that is credited to distinctive approaches. The Jetta bridges the gap between budget-minded shoppers and those who crave for premium features. The Camry, on the other hand, is more of an all-rounder: building its reputation on high-levels of comfort, reliability, and efficiency. For the 2018 model year, the Jetta has its warranty extended and welcomes a new trim, the Wolfsburg Edition as it awaits the beginning of its eighth production cycle in 2019. The Camry, on the other hand, already started its eighth production cycle with the 2018 model, so it has a brand-new design. Although it can be hard to choose one over the other, here are three solid reasons why the 2018 Jetta should be your choice:
Specs at a Glance
Cargo Volume
The 2018 Volkswagen Jetta is generally praised by automotive writers for its spacious trunk, which supplies 15.7 cubic feet of cargo volume for your luggage. Plus, you can fold down the rear bench-style seat to expand the cargo volume into the cabin when needed. The same thing can be done on the 2018 Toyota Camry. However, you will need to go with the base-level L trim to get 15.1 cubic feet from the trunk; that's 0.6 less cubic feet of space. And if you go with any of the other Camry trims, that cargo volume actually shrinks to 14.1 cubic feet.
Crash Response System
Included with the 2018 Volkswagen Jetta is the Intelligent Crash Response System. This technology is for situations where it might be too late to respond in a timely manner to an oncoming object or another vehicle. When there is a collision and the airbags are deployed, the ICRS automatically turns off the fuel pump, unlocks the doors, and activates the hazard lights. Although the 2018 Toyota Camry is often praised for its sophisticated collection of safety technologies, it does not have an ICRS or something equivalent to it.
Warranty
As previously mentioned, the 2018 model of the Volkswagen Jetta comes with the People First Warranty. The car now comes with a six-year/72,000-mile warranty, which is longer than most vehicles in its class—including the 2018 Camry. The Toyota car comes with a three-year/36,000-mile warranty, which is half of what the Jetta provides.
Can't wait to take the 2018 Volkswagen Jetta for a test drive, rather than the 2018 Toyota Camry? One of our sales specialists will be more than happy and able to work with you to ensure that you get the Jetta that has your preferred features and options. Call us today to set up an appointment.
Question? We Can Help