National First Responders Day was celebrated at the end of October with Volkswagen announcing that they are going to be donating vehicles to a number of different fire and rescue stations in the area of their headquarters in Herndon, Virginia. Fire stations all over the country utilize old and donated vehicles to practice for real-world situations. Most of these vehicles have been donated by their owners for tax write-off purposes. Unfortunately, the vehicles are very out-of-date, and they don't retain much value anymore. While the vehicles serve their purpose, it would be helpful to have more current models that would allow the first responders to train more accurately for what they may encounter in the field.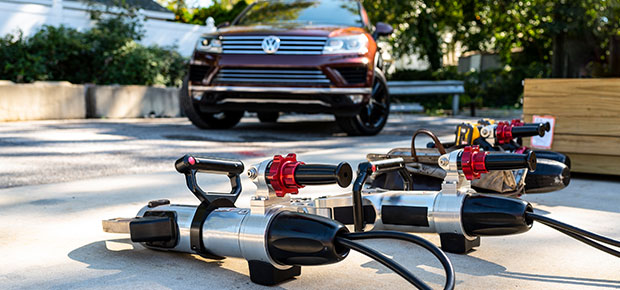 The first organization to benefit from this initiative is the Berwyn Heights Volunteer Fire Department and Rescue Squad in Maryland. The program is going to be expanded in the future to include other fire companies in the area. The initial donations are going to include current internal combustion models. The next phase of the donation plan will incorporate electric models. Volkswagen anticipates manufacturing their ID.4 all-electric model at the end of 2022 at their Chattanooga, TN plant, and this will eventually be one of the donated vehicles.
We here at Orlando Volkswagen South would be happy to provide you with more information on this initiative from Volkswagen. We encourage you to check out the National Fire Protection Association website.