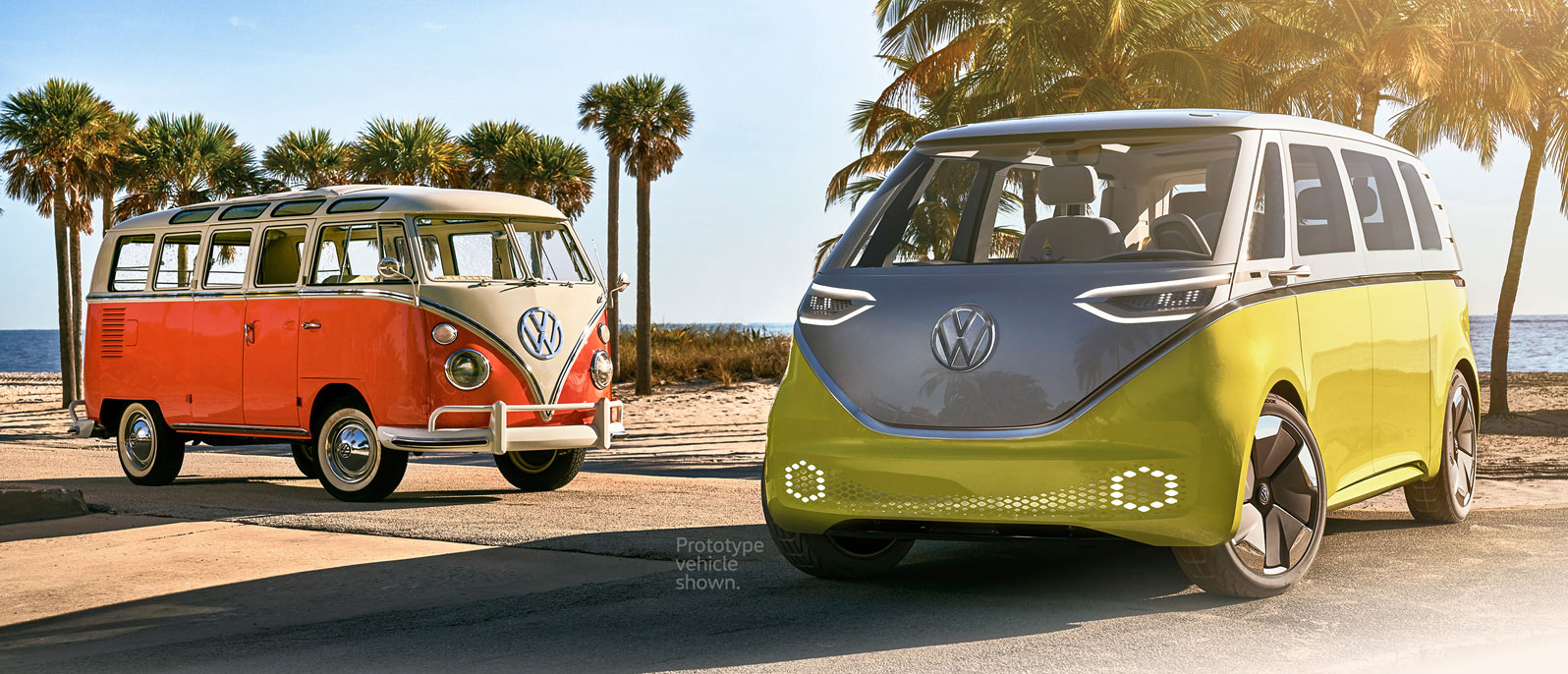 It has been decades since Volkswagen has offered a van. However, an all-new Volkswagen I.D. Buzz Microbus is scheduled to hit the market within the next couple of years. Both passenger and cargo body styles will be offered. Here's what we currently know about this future model.
Versatile Interior Design
The new I.D Buzz Microbus boasts an extremely versatile interior design. Your passengers will have lots of space to spread out. Customizable seats help ensure maximum comfort. You can even set up the cabin for sleeping. Meanwhile, expansive windows enable everyone to take in the sights.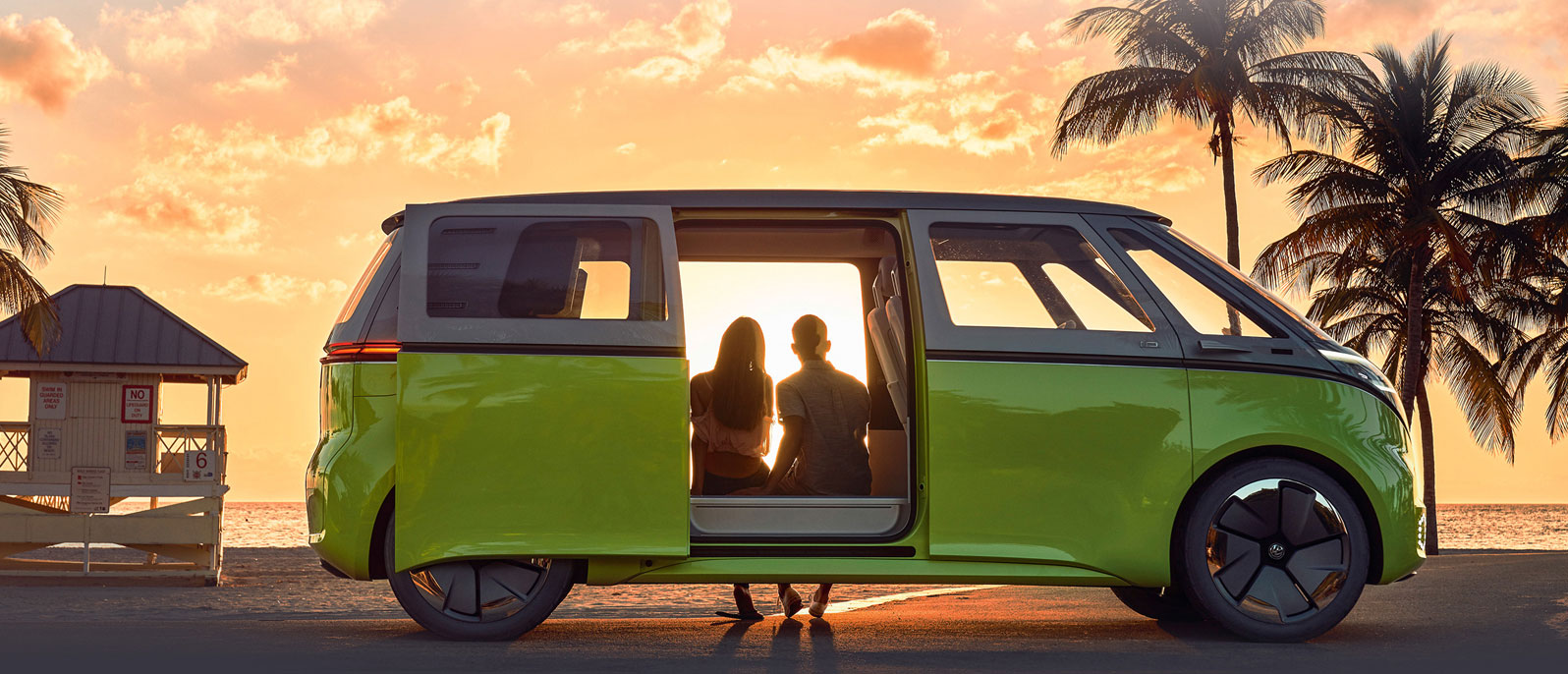 Cool Exterior Styling
Expect the new I.D. Buzz Microbus's retro-futuristic exterior styling attracts a lot of attention. It'll look like no other van currently on the market. Short front and rear overhangs help it to stand out. Among the eye-catching exterior features include a two-tone color scheme, 22-inch alloy wheels, and LED headlight with hexagonal segments. Roof racks further highlight this van's adventurous side.
Cutting-Edge Technology
All the latest high-tech goodies will be available for the Volkswagen I.D. Buzz Microbus. Am HD infotainment screen with wireless smartphone support will likely come standard. Technology lovers will also want Volkswagen's augmented reality head-up display, which takes your driving experience to the next level. You'll no longer need to look down to access key information.
Strong Performance
Motivating the I.D. Buzz Microbus is an advanced electric powertrain. It develops an estimated 369 horsepower. A 0-60 mph time of around 5.0 seconds allows you to enjoy blistering acceleration. Most importantly, the I.D. Buzz Microbus is more than just a city vehicle. An anticipated driving range of 300 miles enables you to do some serious traveling. With the use of a Volkswagen fast-charging system, drivers can replenish 80 percent of the battery pack's energy in just 30 minutes.
If you would like more details on the I.D. Buzz Microbus, contact Orlando Volkswagen South. Our dealership can keep you informed on all the latest Volkswagen news.