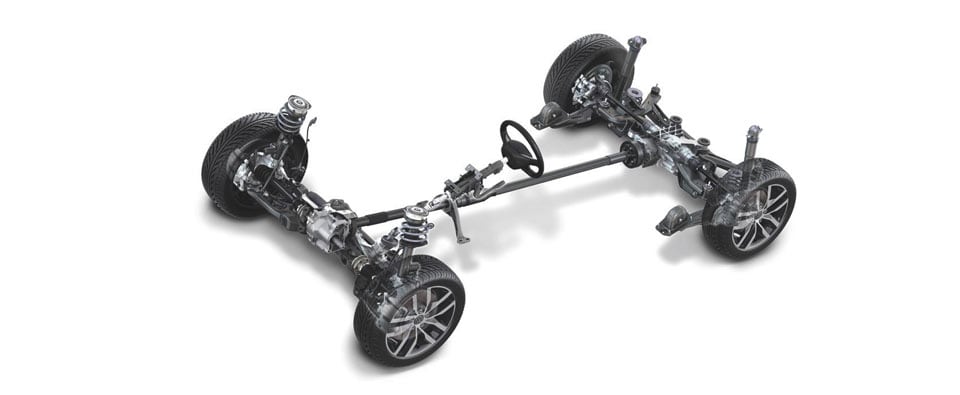 For 2020, Volkswagen offers seven models with an all-wheel-drive system. Let's take a closer look at some of the signature AWD technologies that are optional in these reliable VW vehicles.
Which Volkswagen Models Are Available With All-Wheel Drive?
The 2019 Arteon is the only Volkswagen sedan that has an all-wheel drive. Starting at more than $35,500, this premium full-size car boasts the latest 4MOTION technology in the drivetrain. Depending on the driving conditions, this patented AWD varies the power distribution in the front and rear axles. The Arteon also gets leverage from the Progressive Steering System, which helps the driver maintain optimal control of all four wheels.
Having an MSRP that exceeds $40,000, the 2019 VW Golf R is a sophisticated hatchback that runs on the 4MOTION AWD. This compact car is also driven by a seven-speed automatic transmission system with the latest DSG and Tiptronic technologies. Additionally, the Golf R is equipped with a turbocharged engine that delivers a class-leading output of nearly 290 hp and up to 280 lb-ft of torque. It takes this swift hatchback less than 5 seconds to accelerate from 0 to 60 MPH.
In terms of affordability, the 2019 Golf SportWagen is the best option for drivers seeking a reliable car with an AWD. This modern station wagon starts at slightly less than $22,000. Rated at just less than 150 hp, a 1.4 L turbocharged engine propels this inexpensive family vehicle. An upgrade is also available to a 1.8 L turbo engine, which produces approximately 170 hp and 200 lb-ft. Families seeking more premium features in a VW station wagon should get the Golf Alltrack.
Priced at over $26,500, this model has an AWD with the Hill Descent Control for stable drives on steep roads. Additionally, the Alltrack has the Off-Road Mode that's been thoroughly tested on rugged landscapes. Consumers seeking an affordable VW crossover SUV with AWD should purchase the 2020 Tiguan, which is available with an optional third row. Four custom driving modes are integrated into the car's 4MOTION AWD. For instance, the Snow Mode prevents the wheels from skidding on a slippery road.
Similarly, an AWD with multiple driving settings is available in the 2020 Atlas Cross Sport. This premium SUV also runs on the Active Control technology that adapts to real-time road conditions. Last but not least, the 2020 VW Atlas boasts the 4MOTION and Active Control functions in the AWD. Priced at over $31,000, this mid-size SUV has a towing capacity of 5,000 pounds.
Come visit us at Orlando VW South, select a model that's available with the 4MOTION AWD system, and take a test drive.