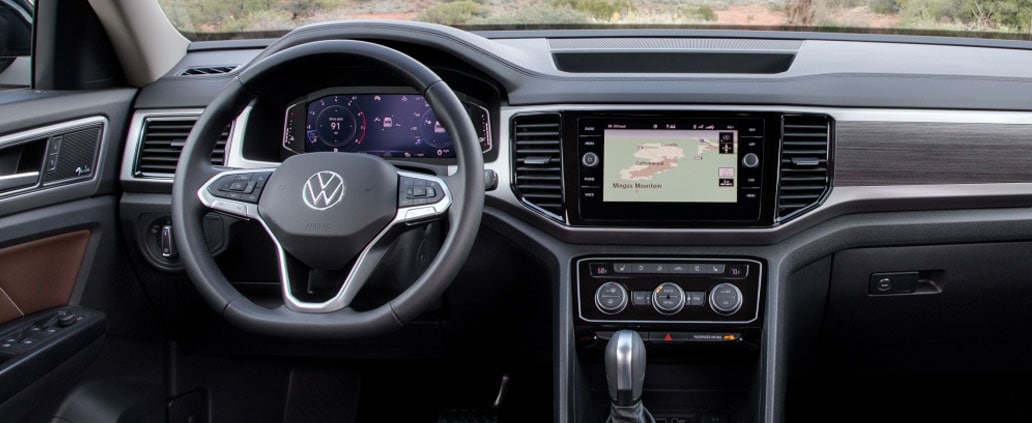 As we wait for the debut of the 2021 model, Volkswagen expects an upgraded infotainment system. Infotainment systems are essential to improve the driver's safety and to get the most use out of the vehicle. We are always updating our vehicles to enhance the driver's experience while on the road. The 2021 Volkswagen infotainment system is exceptional. Read on to see the features.
One of the most significant features is the MIB3 system. The system has wireless App connect, multiple phone pairing that allows easy switch between devices at the same time, and enhanced voice recognition. All models with MIB3 have the Illuminated USB- C input connector to give room for technology not available in the vehicle. Some MIB3 models have redesigned navigation systems featuring simple and enhanced map designs, route option predictions, and advanced route management. The navigation system can give you quick access to locations you have visited frequently.
MIB3 has a 3-month trial subscription to SiriusXM with 360L. With the subscription, you can access more channels, personalized recommendations through the smart "For You," and over 10,000 hours of on-demand content. The streamlined content delivery and satellite are combined by the Sirius XM with 360 L to make it a single unit enhancing the vehicle's entertainment experience.
The 2021 Volkswagen has enhanced the travel assist system. The technology allows drivers to take breaks on the highway while driving at high speed. Touching the button on the steering wheel activates the travel assistance for your safety while driving. The system uses other driver assistance systems input, such as lane-keeping assist system and adaptive cruise control for partially automated hands-on driving. The driver can easily observe the driving tasks with minimal effort on the steering wheel.
The emergency assist is also an upgrade in the infotainment system that ensures the steering wheel is in the right position. The system gives warning to the driver when it detects he is not steering may due to incapacitation. Upon ignorance of the signal, the vehicle slows down and gradually comes to a complete stop. This system continually checks the input of a driver on the steering wheel regardless of other driver-assist systems status.
Today, you can make an appointment to see the technology on this vehicle at our Volkswagen dealership. You can also contact us by using our online form with any questions you may have concerning the 2021 Volkswagen.