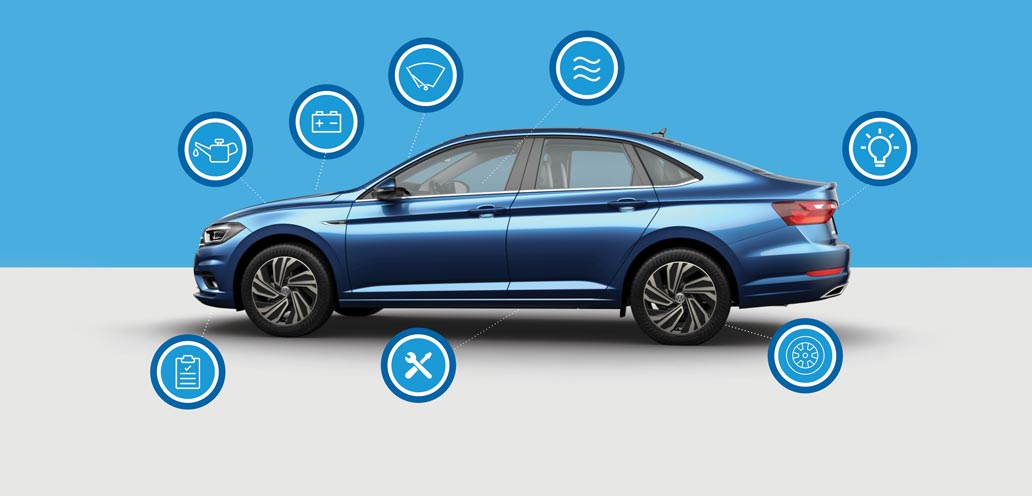 Convenient Time Management
If you're like most people, life gets really busy and leaves very little time for getting things done that typically require waiting. No, we're not talking about waiting in the doctor's office for an hour, even after you've shown up for the appointment 15 minutes early! Of course, that's something most people can relate to, as well. However, automotive maintenance fits somewhere in that category.
How often do you procrastinate scheduling a maintenance appointment for your vehicle, because you dread the waiting time? Or you simply do not have the time to wait? Well, you're not alone. And that's where Volkswagen Service Xpress can help make your life much easier! There is simply no appointment necessary! You choose the time that is convenient for you. Period!
What types of services are available with Volkswagen Service Xpress?
Volkswagen Service Xpress was created to help people just like yourself to enhance the capacity to schedule appointments and still meet life's other demands, such as work, family and daily responsibilities. The types of services that you can expect to have completed are the following:
Oil and Filter Change
Tire Rotation
Air Filter Replacement
Cabin Filter Replacement
Wiper Blade Replacement
Battery Diagnostic Testing and Replacement
Carefree Maintenance Interval Service
Additionally, every Volkswagen Service Xpress visit includes a free multi-point inspection of your vehicle.
Is there any difference in the types of parts used or the quality of service?
You will be pleased to know that we use genuine Volkswagen parts specifically manufactured for your vehicle. And the same quality in performing the services, by factory-trained technicians, remains a top priority. When your vehicle is serviced with Genuine Volkswagen parts, you're maintaining the same quality that Volkswagen intended, as well as protecting your vehicle warranty. The only difference you will notice is how much time you have available after the service is completed. The goal of every technician is to complete the service with as little delay as possible while meeting our high standards of quality service.
When should I choose Volkswagen Service Xpress?
One of the many benefits of using Volkswagen Service Xpress is exceptional flexibility. The choice is absolutely yours to decide when it's appropriate to facilitate maintenance, or minor repairs, through Volkswagen Service Xpress. As mentioned above, the available services are varied; however, there may be times when you choose our standard service department, which is sometimes necessary. In other words, you're not obligated to commit to having repeated service using Volkswagen Service Xpress. The opportunity is there to help you meet other responsibilities with a busy schedule, as well as providing an option to choose in order to accommodate specific personal needs. Because there is never an appointment needed, you get to decide when, and if, the day works for your schedule! Try accomplishing that at the Doctors' office!
Interested in learning more about Volkswagen Service Xpress? You can get all of the answers to your questions, by contacting our professional service staff. It's important to our dealership that our customers know that we care. And it is our pleasure to assist you in any way possible. Call us, or feel free to text us, by using our online chat!