Benefits of Replacing a Cabin Air Filter
The cabin air filter is a small part tucked away in your car. Although you don't notice the cabin air filter when you drive around in your car, it's hard at work cleansing and purifying the air. The cabin air filter traps pollutants and contaminants before entering the car's heating, ventilation, and air conditioning (HVAC) system. This helps the HVAC system perform at its best and properly regulate air temperature. If you turn on the heating or air conditioning and notice that the car doesn't get warm or stay cold easily, a clogged air filter may be the culprit. If the air filter goes unchanged, it can strain the motor in the HVAC system by making it work harder, which shortens its lifespan and might cost you more in car repairs. Bad smells might also emanate from the vents if the air filter isn't cleaned regularly. You might also notice respiratory problems or nasal congestion, especially when the windows are rolled up.
How Often Should I Replace My Cabin Air Filter?

The optimal replacement schedule for your car depends on several factors. Many automakers recommend having the cabin air filter changed somewhere between 5,000 and 13,000 miles. If your car is subjected to higher amounts of dust, mold, dirt, smoke, and smog, you will likely need to change the cabin air filter several times per year or closer to the 5,000-mile mark. However, if you don't live in a place with as much dust, dirt, or pollutants in the air, you should be able to go for about 12,000 miles in between cabin air filter changes.
Certified Automotive Technicians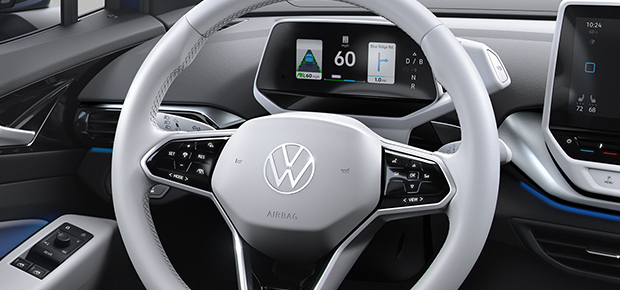 Whether your car is experiencing symptoms of a clogged cabin air filter or it's time to change the filter based on mileage, contact us for service. Our professional certified automotive technicians will happily take a look at the air cabin filter in your car, regardless of the vehicle that you drive. Our mechanics routinely perform cabin filter replacements on a wide range of vehicles, which means you don't have to drive a Volkswagen to visit our repair shop.
Only Quality Automotive Parts
When it's time to replace a part in your vehicle, you have a choice between aftermarket parts and original manufacturer components. Our dealership only uses the highest-quality parts available, which are called OEM components. OEM parts are backed by a warranty, and they ensure a safe and accurate fit.
If your car needs to have its cabin air filter replaced, contact our friendly dealership for assistance.
Hours
Monday

8:30 AM - 8:00 PM

Tuesday

8:30 AM - 8:00 PM

Wednesday

8:30 AM - 8:00 PM

Thursday

8:30 AM - 8:00 PM

Friday

8:30 AM - 8:00 PM

Saturday

8:30 AM - 8:00 PM

Sunday

11:00 AM - 7:00 PM