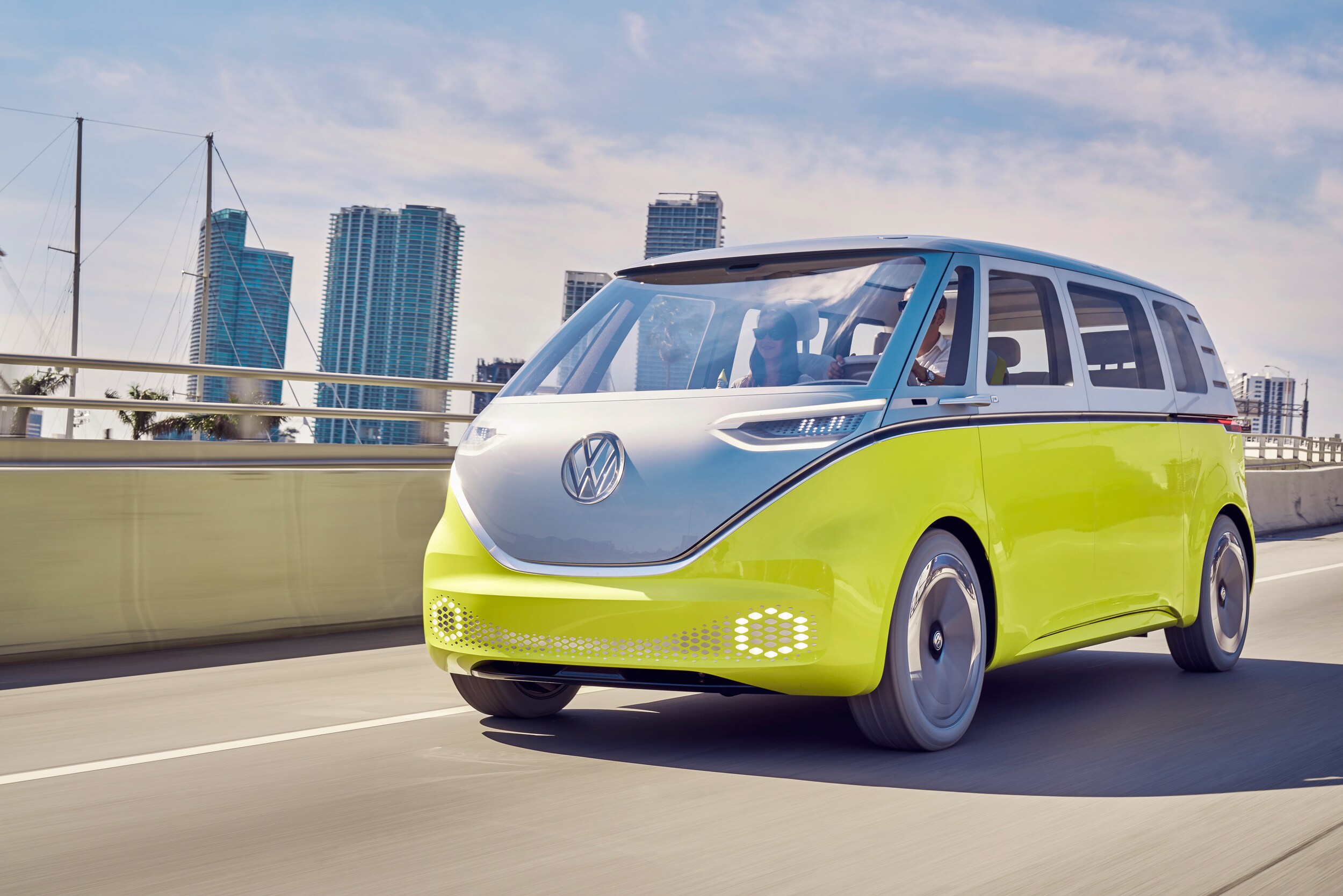 For the second consecutive year, Volkswagen has earned major recognition at the North American Concept Vehicle of the Year awards. In fact, the automaker was able to score the "2017 Concept Truck of the Year" award for its I.D. Buzz electric Microbus concept.
"We are proud that the I.D. Buzz was chosen as the 2017 Concept Truck of the Year, and that Volkswagen has been given this honor for the fourth time," said Abdallah Shanti, Executive Vice President and Group Chief Information Officer for Region Americas, Volkswagen of America, Inc., in accepting the award. "Volkswagen will lead the world in the shift to electric mobility, and the I.D. Buzz demonstrates the kind of innovative design and engineering that's a trademark of VWs past and future."
The I.D. Buzz is one of three electric concept vehicles showcased by the automaker, each offering a different vision of how electric power can be utilized in the coming future. The Buzz is the largest iteration so far, blending retro design cues with cutting-edge performance and safety technology like the I.D. Pilot autonomous driving system. The result is a contemporary vehicle that is as environmentally conscious as it is user friendly.
The automaker recently announced their plans to move forward with a production model of the I.D. Buzz, which should arrive by 2020. This will also mark the return of the iconic Microbus, something many Volkswagen fans have been anticipating for years.
?
?